Although the hairstyle was initially reserved for royal women to differentiate them from commoners, it has long become popular among young ladies, schoolgirls, and married women alike. To cap it all, there are now tweaks to the hairstyle that make it more attractive, versatile, and easy to maintain. One of such the latest shuku hairstyles is the use of extensions of any color to have the hairdo.
Types of Shuku
Ancient statues of history prove that this hairstyle has been around for over 2500 years as some of the effigies wear shuku. Its types include:
Suku ologede
Suku elegbe
Suku onididi
Suku na poi
Suku fula
Twin suku
Suku sesema
Styling Tools
Shuku is simple to do and doesn't consume time, unlike other intricate hairstyles. It can be done with your natural hair or with attachments or any color depending on your choice. You can also have the hairdo in any length either short or long. Traditionally, the styling implements needed to plait this hairstyle are:
Wide-tooth comb
Oya: a wooden comb with three teeth that is of various sizes.
Hair cream
Shuku is also a protective hairstyle for those with natural hair. It can be further beautified with beads, hair clips, and flowers to achieve your desired look. It is stylish and can be worn with dresses of any neckline to compliment your look.
Latest Shuku Hairstyles
Civilization has brought about different variations to the traditional shuku hairstyle. These variations are the latest shuku hairstyles trending today and some of them have been curated below. Do feast your eyes and screenshot the ones you'll be talking to your hairstylist.
2021 Ghana Weaving Shuku
Hairstyles For Ladies Ghana Weaving Shuku
Weaving Shuku Styles 2021 Ghana Ghana Weaving Latest Hair Style For Ladies In Nigeria
Ghana Braids Weaving Shuku Ghana Braids Hairstyles For Ladies 2021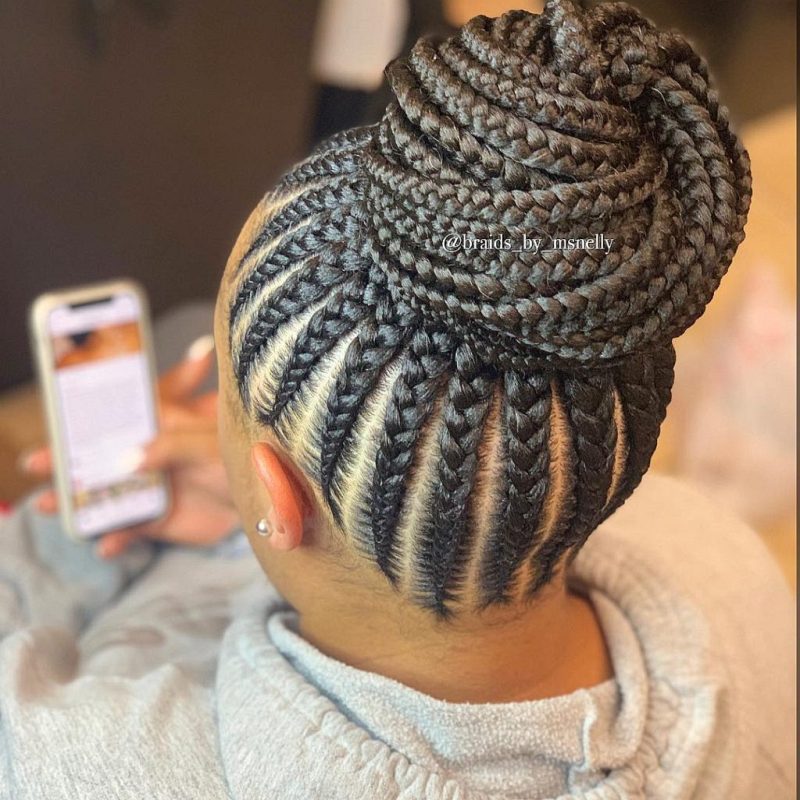 Ghana weaving shuku styles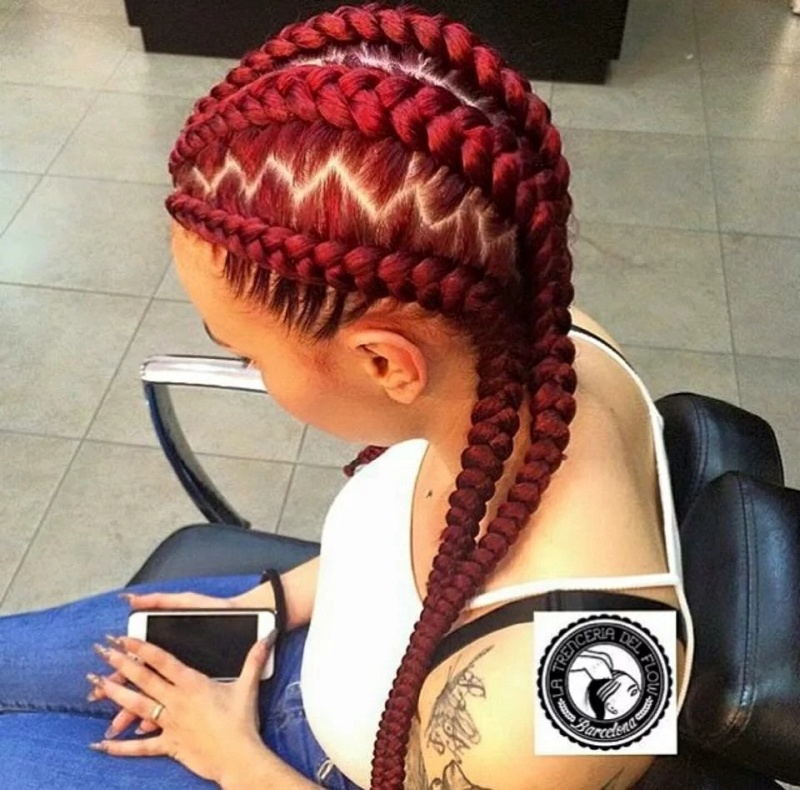 If you don't try out any of these latest shuku hairstyles before the year runs out, you'd be missing a whole lot of fun. These hairstyles aren't just beautiful, they give you a new look by promoting your facial features and framing your face too. So which of these latest shuku hairstyles do you prefer?